What is a registration support organization?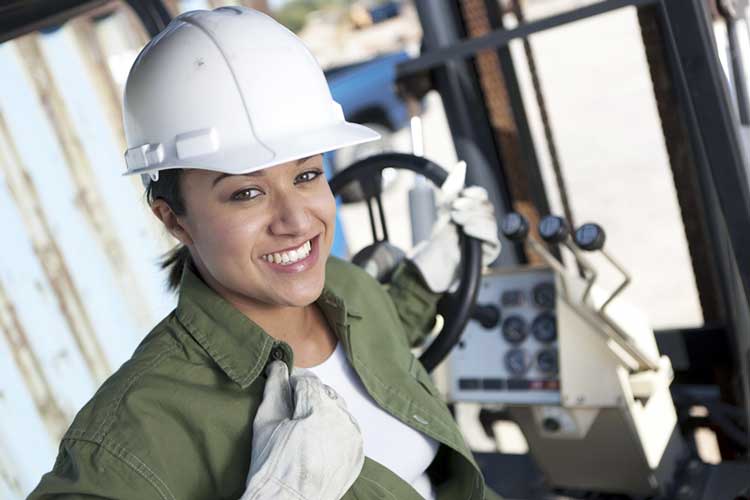 It's new foreign human resources acceptance system who has "specific skill" residence status started in April 2019. Among them, the accepting company (specific skill affiliated institution) should plan, formulate and implement "support for professional life, daily life, and social life" for foreigners with specific skill No. 1 who are unfamiliar with Japan. It's accepting company obligation.
However, for many accepting companies, including small and medium-sized enterprises, it is a real burden to prepare and implement a support system. Therefore, the accepting company can entrust the support to a Registered Support Organization. Most accepting companies are likely to outsource the implementation of support to a registration support agency.
The registration support organization is a system that is registered if it is recognized by the government as "an organization with a system to support foreigners" after examination. The register of registration support organizations is posted on the website of the Immigration Bureau of the Ministry of Justice.
*Positioning of registration support organizations (extracted from materials provided by the Immigration Bureau)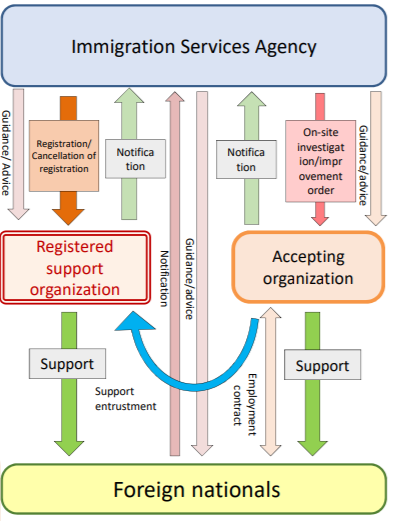 Support contents of the Shizuoka Registration Support Association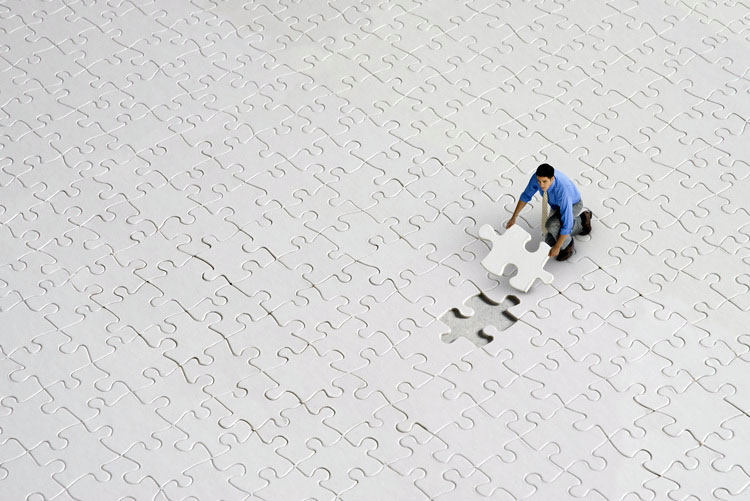 The Shizuoka Registration Support Association is a registration support organization (19 registration -002158 registered on September 12, 2019) that has been registered after being examined by the Immigration Bureau of the Ministry of Justice.
Available languages: Thai, English, Portuguese, Spanish
Pre-immigration support
(1) Advance guidance
Initial support after entry to Japan
(2) Pick-up and drop-off when entering and leaving Immigration
(3) Contract support necessary for securing housing and living
(4) Life orientation
(5) Support for accompanying public procedures
Normal support
(6) Providing opportunities for learning Japanese
(7) Counseling/complaint response
(8) Promotion of exchange with Japanese people/society
(9) Job change support (for personnel reduction, etc.)
(10) Periodical interviews/reports to administrative agencies
お気軽にお問合せください(担当:土屋・黒木) Please contact us.070-8583-3808受付時間 9:00-18:00 [ 土・日・祝日除く ]
お問合せ Contact